on Monday, October 1, 2012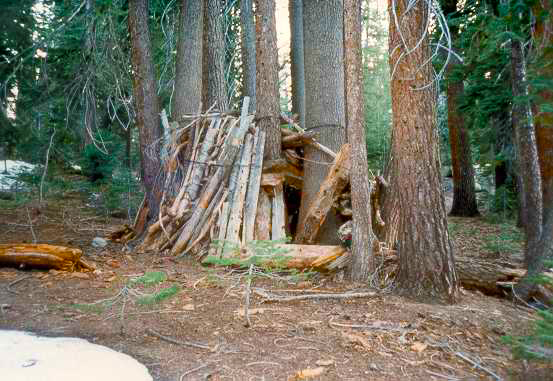 The Bigfoot Hoax Question!
Encounters at the Sierra Camp were more than just a glimpse, an unusual smell or an isolated track of something with a big foot. It was a series of encounters over several years, many tracks with the same splayed configuration – in the snow, in the mud or just in decomposed granite.
Consider This
The Sierra camp is over eight miles, walking, from the closest road, any road.
The trip is very exhausting. The men (about half way into the trip) would often leave the forest trail and proceed different ways to the camp, so as to not leave an obvious trail.
The camp is over 8,000′ in elevation. In the fall it would snow and freeze.
The men would always look for evidence of other people that may have been in the area. Rarely was any other humans within miles of the Sierra camp.
Who could have pulled off such a Bigfoot Hoax?
Who could have made the long tiring trip into the Sierra camp carrying the equipment needed without leaving a sign?
How would they know in advance if we would be there?
Why would anyone do such a thing in the cold freezing weather?
Who could make sounds like we recorded?
Linguists say that many of these vocalizations are non-human because of the vocal range exhibited.
Linguists say that the human vocal cavity cannot duplicate these vocalizations.
Sound Engineer expert, Dr. Kirlin , reported the recordings and sounds are spontaneous with no sign of reproduction or tape alteration. Again, the vocal range exceeds what a man can possibly do.
We welcome any questions about this phenomenal story. We ask and the recordings beg for another scientific study with up-to-date technology. These creatures are wanting to communicate. What are they wanting to say?